"Search Engine Optimization(SEO)"
Search Engine Optimization abbreviated as SEO consists of all the activities intended to improve the visibility and ranking of the website in organic search results. It is the process of optimizing content or websites so that they show up in search results in search engines like Google, Bing, Yahoo.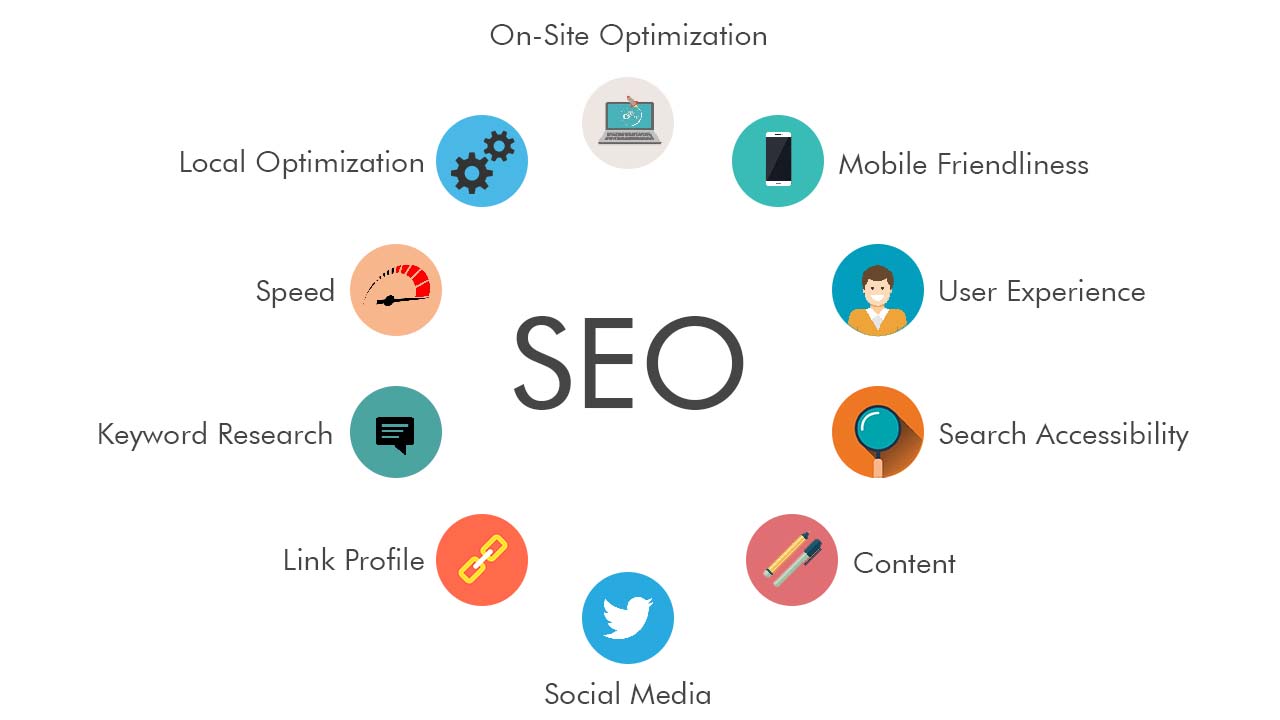 How does SEO work?
Search engines decide which websites to show for a search term based on keywords mentioned on the website and links that refer to this website.
That means SEO has a lot to do with using the right keywords or key-phrases in the copy of a website or within the content you want to show in organic search and getting links to this website or content.
Optimizing a website includes adding or modifying content and some HTML code in order to increase its relevance to specific keywords.
Optimizing a website is also done for removing the barriers of the crawling activities of a search engine.
Optimization of a website is mainly done during the website development and content development.
Everyone does search on Google and the list of results displayed to the users is called "SERPs" or "Search Engine Results Pages".
SEO is performed because a website will receive more visitors from a search engine the higher the website ranks in the Search Engine Result Pages(SERPs) These visitors can then be converted into customers.
Types of Search Engine Optimization (SEO)
There are mainly two types of SEO are:

On-page SEO:

On-page SEO is the practice of improving the keywords, content, page titles, meta description, meta tags, headings, image optimization, site's loading speed, design, code, functionality, and navigation structure of the website to give users an easy to navigate and flawless user experience.

Off-page SEO:

Off-page SEO consists of all the activities of link-building to build high-quality back-links from various websites. There are a lot of activities such as Social bookmarking, Business listings, Blog commenting, Forum marketing, etc. need to perform to get backlinks from high authority websites.
Search Engine Optimization (SEO) Techniques
White Hat:

White Hat SEO do all the SEO activities to improve the website rankings in the SERPs but they don't violate the search engine guidelines to get rankings. This is the best SEO technique but it takes time and gives long lasting benefits.

Black Hat:

Black hat SEO uses the activities to get the instant rankings on organic searches but they violate the quality guidelines of search engines to gain the rankings instantly. Black hat SEO activities are cloaking doorway pages, hidden content, and a lot more.

Grey Hat:

Grey Hat SEO is a technique in which they utilize white hat and black hat techniques to gain the rankings. This is a mixed kind of approach, however, this is neither the completely white hat nor black hat.
There are millions of web pages lying around on the internet. Your content may be relevant but if it doesn't reach the reader, it becomes pointless.
SEO is the technique of helping your content reach more and more people. With SEO, your thoughts can actually reach the reader.