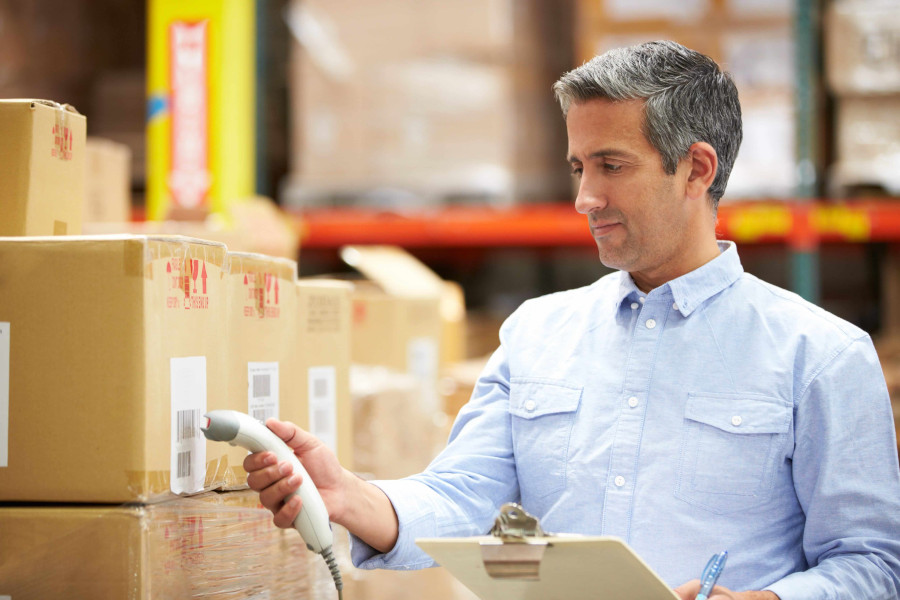 Our planet runs on transaction of goods and services. It looks simple to manage huge inventory but keeping track of identical products is not a simple task - this is where barcode comes in.
Barcode is a simple square or a rectangular picture containing black and white parallel lines. Every item is assigned a separate barcode and this helps greatly in keeping a record of bulk stock.
Many a time barcodes are considered to be an unnecessary expense in business and are not implemented, especially in small and mid-level companies. In this article, we will burst any myths and tell you more about barcodes.
What are barcodes and its type?
How does a barcode help in inventory and stock management?
WHAT IS A BARCODE?
As per the dictionary, a barcode is defined as follows "a machine-readable code in the form of numbers and a pattern of parallel lines of varying widths, printed on a commodity and used especially for stock control."
They can easily be scanned with the help of optical scanners which are called barcode readers. However, with technology, the same function can be performed with a scanner or camera and software.

TYPES OF BARCODE
UPC CODE: These are used at the point of sale for labelling and scanning consumer goods in countries like the US, UK, Australi and New Zealand. It includes 12 numerical digits and parallel line.
EAN CODE: EAN barcodes are used for scanning consumer goods at the point of sale across the world, especially in Europe. The only difference between UPC Code and EAN code is the geographical area they cover.
CODE 93: Code 93 barcodes are used in the retail industry for identifying packages, labelling electronic components and even provide information.
CODE 128: Code 128 are high-density codes prevalent in the logistics and transportation industries for facilitating ordering and distribution. They can store highly diversified information and are meant for non-POS products.
QR Codes: QR Codes utilized for tracking in promotions, marketing, advertisement etc. They contain numeric, alphanumeric, binary and Kanji. Their biggest USP is their readability and easily be read with a laser scanner.
WHY INVENTORY MANAGEMENT?
Inventory management and stock control is the crux of managing a business well. It helps the running and operation of your business in the following manner-
HELPS IN BUDGETING :An excess of inventory would cause deficit in the budget. With inventory management in place, one can have the right amount of stock.
CUSTOMER SERVICE: Inventory management helps you keep a tab on the minimum stock that you require. No stock would also affect your customer service greatly and you can avoid that with inventory management.
CONTROLLED COST OF OPERATIONS: When you know how much stock is in your warehouse, how much you need to reorder form your supplier, your cost will be optimized.
Inventory management is the key to a better business management.
HOW DOES A BARCODE HELP IN INVENTORY MANAGEMENT OR STOCK CONTROL?
IT IS SIMPLE: In most mid-sized and small companies, people believe that keeping an excel sheet or a manual tracking system is much easier and less expensive. On the other hand, having a barcode system in place will only require a simple scanning device, no extra training and provide you with a streamlined stock control system.
IT IS VERSATILE: Barcodes can contain a variety of information like pricing, inventory details etc. Due to their nature, barcodes can be stuck on products, shipments and even outgoing equipment.
IT ELIMINATES ERROR: Manually keying in data may seem like a reliable option but using a barcode automates the entire process and eliminate the chance of possible human error. A streamlined and error-free stock and inventory management can help you save aa lot of potential losses.
IT SAVES TIME: What is more important is how simple, convenient and quick a simple barcode can make your entire inventory management quicker and fast. A barcode contains a variety of information and all it requires is a quick scan.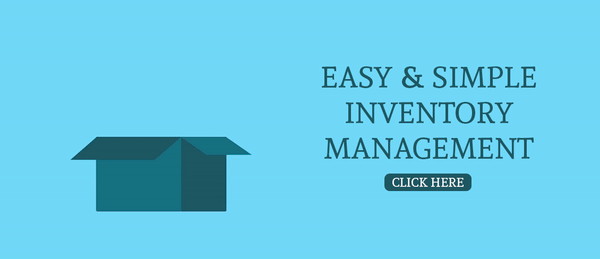 SOUNDS GREAT, BUT HOW DO I SCAN A BARCODE?
This is the best part. If you have believed that generating barcodes for your products is a difficult task, we have something in store for you. With new technology, you can simply use our free online barcode scanner. It only requires a smartphone and an internet connection. It's simple, user-friendly, and can help you keep track of your stock and inventory in simple ways,
So, what are you waiting for? Check out our free online barcode scanner now.