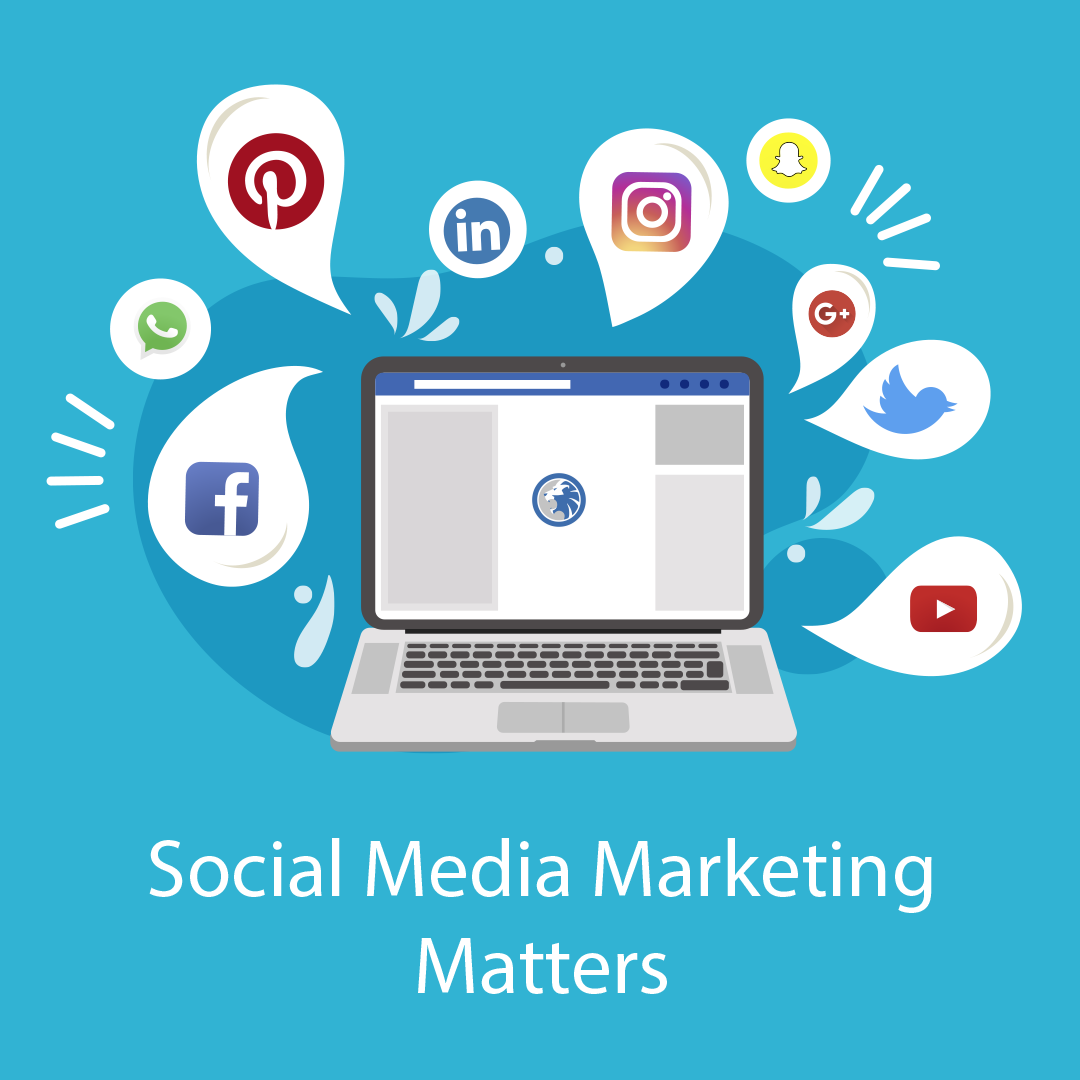 Are you one of those people whose business is still not using social media marketing?
Are you one of those people who think spending money on digital media is frivolous and your customer base doesn't need that?
Let us put you through few facts :
Social Media is the most influential marketing channel for 50% of Gen Z and 42% of millennials.
If a customer has had a good social media experience with a brand, then 71% of them recommend it to others.
Around 37% of customers find their inspiration to make a purchase online through social media.
You might be an established organization who has thrived without social media support but times have changed now. Social media marketing is essential for your business to stay relevant.
In this article, we will tell you why you need social media marketing for your business and how to ace it.
ESTABLISH BRAND AUTHORITY:

The consumers of today are tech-savvy. Before making a purchase, they generally skim through a brand's website and social media pages.

A boring and unattractive social media presence can discourage them from associating with your brand. You need to let your business shine with its online personality. Your social media pages tell your customers about your values and ideas.

Establishing a Instagram page for a B2C business or a LinkedIn page for a B2B business is the first step towards having a social media brand authority and identity.

You can change user's perception about you with social media marketing. You can carve a meaningful brand identity too.

IMPROVE CUSTOMER SUPPORT:

In 2019, the first step for solving a query is a quick Google search. If your website or business is not social media optimized, it is most likely to be ignored by a potential customer.

Similarly, users also like to contact brands on their social media pages to find a solution or ask a doubt. If you don't have an active social media presence, you give a message of being unavailable and unconcerned.

A good response rate on Facebook can boost your positive image immensely.

FIND THE RIGHT AUDIENCE:

Traditional marketing methods are limited in many ways. They are like sending out a message to universe and hoping for the right person to find it.

Social media marketing, on the other hand, is much more precise. You can find your target market and deliberate your ads towards them.

There're many organic ways like using proper hashtags and content strategies to find a foothold in your target market.

Facebook Ads are most reliable when it comes to target marketing. You can choose the age, demographic, region and what-not while placing an ad.

The time of throwing random stones is gone. Brands believe in targeted warfare with social media and digital marketing.





BETTER BRAND LOYALTY:

As per many researches, a consumer is more likely to be loyal to a brand which has better engagement on social media. When you are active on various platforms, you make your place amongst the user's subconscious mind.

They may like your posts in haste but will definitely think of you first when a need arises. Social media marketing can also help your brand look more relatable and human.

For example, interactive Instagram stories can give your user's an experience of your work and how you bring about the products and services.

You should start using social media to not just build your presence but also the loyalty of your users.

AFFORADBLE AND EFEFCTIVE STRATEGIES:

TV or print ads are not always in the marketing budget of a company. Moreover, they might not even be enough as more users are now spending their time on social media.

With social media ads and digital marketing, you can get 10 times the result than in old-school marketing campaigns. Most world-renowned brands are allocating separate budget for social media marketing now. This is here to stay.



THE VERDICT:
Whether you are a growing firm or an established business, social media marketing is the need of the hour. You can start building your presence with easy steps. And, if you need help, we're always there for you.