" Responsive Web Design is not an option anymore, it is a compulsion"
If you are developing your startup idea or are planning to launch a website for your business, you must be on a lookout for a perfect website design. In simple words, we all know that a good website needs to be sleek, user-friendly and SEO optimized.
However, what most people tend to overlook is the fact that a website also needs to have a responsive web design.
To begin with, let us tell you what is a responsive website. A responsive website allows its content to respond and adapt itself as per the screen resolutions it is being viewed on.
In general, there are four types of screen sizes - a widescreen desktop computer, a laptop, a tablet and a mobile phone.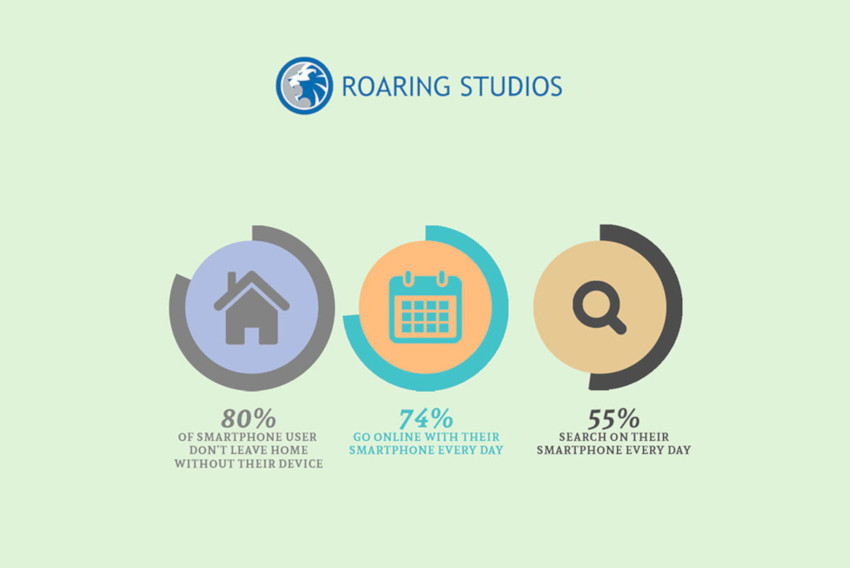 Responsive web design looks like a simple task for a web developer through this illustration. In reality, it is actually an important step for your digital marketing and user engagement.
Let us show you how a responsive website can help you drive more traffic and become a favourite amongst your users.
Responsive Web Design is Essential Because User is King
The purpose of website design is to let users know about your business and provide them with an easy and enjoyable browsing experience.
As per reports, more than 80% of users browse the web with their mobile phones where more than 27% use only a mobile phone for their internet activities.
It is also important to note that more than 57% of users typically employ more than 2 types of devices for browsing.
In such a scenario, a responsive website becomes the priority of web developers and businesses alike.
In order to provide users with a smooth experience, it is important to make your website adaptable. A responsive website is your key to reduce bounce rate and drive more traffic.
Size Does Matter When It Comes to Screen
Remember when every brand and business were strategizing their marketing with TV as their focal point? Things have changed since then.
An average person spends more time browsing the internet than watching TV. Hence, our focus needs to be shifted to curating crisp and engaging content.
However, users tend to shop for clothes online during their leisure hours, while lying down and on a mobile phone.
If a user has to zoom in to see every single detail of your product, there are 80% chances that they will get frustrated and close the window.
To avoid such cases, it is imperative that you make responsive web design your first priority.
A good website designing company always ensures that your website is responsive to every screen it may have to appear on.
It's not happening until its on Social Media
Digital marketing is largely dependant on social media platforms. Social Media is one of the most important tools for user engagement and driving website traffic.
Research suggests that there are 2.77 billion social media users worldwide. Thus, a sound social media strategy is a must for your business and official website.
To integrate social media in your marketing plans, your website must be configured to be social media friendly.
Social media is used mainly through smaller devices. An interesting post may urge the users to browse through your website immediately.
After this point, it is the responsive web design and a mobile-friendly website that attract website traffic and eliminate the bounce rate.
Hence, before you spend money on social media marketing, please prioritize web designing and website development.
And if social media marketing is on your agenda, then, have a look at our Social Media Marketing service.
Did we hear you say SEO?
Aggressive SEO strategies are in the top 5 priorities during website designing. But, did you know it is not just the content that affects your google ratings and SEO?
As per reports, page speed in terms of page loading time and bounce rate also determine your SEO ratings.
Google gives due importance to these factors and then pushes your website ranking further. A responsive website helps in reducing bounce rate, increasing social shares and decreasing page loading time.
If we were looking for an SEO revamp for our website, developing a responsive web design would be our first task.
Business websites are not just a catalogue or showcase; with changing times, they have become an important marketing tool.
In order to stay relevant and desirable, your website design must respond to the changing dynamics of technology.
A responsive website helps you and your business stay connected and engaged with their prospective users. Fortunately, a responsive website can easily be made with efficient web developers.
Let us know if you have any other thoughts about responsive web design.